Review: Hot Pocket Burger

Written in June 1, 2009 - 🕒 2 min. read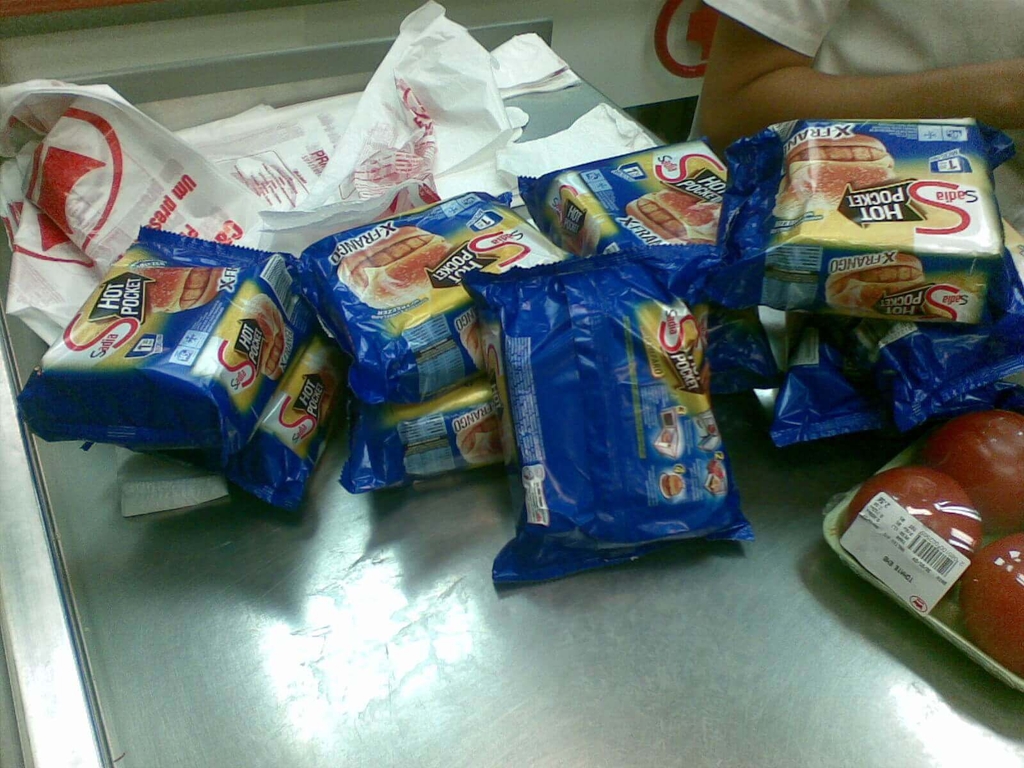 These days I was at the market, choosing what to eat with little money, and I found a Hot Pocket from Sadia for R$3.00, I didn't think it was expensive so I decided to buy it to see if it's really good, I got home and put it in the microwave for 1:30 minutes and when I took the first bite and 🤩 wow, very good! For those who like burger from Mc Donalds, Bobs among others, you'll like it because it's the same style of burger, okay it's not so tasty but it's very good = D. The bread is soft and the meat of the burger too, you just can't leave too much time in the microwave or you can pass the point and make the bread a little hard, but in the box comes the right instructions for you not to leave your Hot Pocket pass the point.
The only problem is the price, it is not R$3.00 reais as the first time I bought it, the normal price I find there is R$4.70 and with luck R$3.50.
Today I went to the market and went to check the price: R$2.60!!! It was very cheap, so I bought ten of them lol! I have a stock of Hot Pockets here at home, until at least the next two weeks.
If you like burgers, I advise you to keep an eye on the offers and take advantage when Hot Pocket is in a good price range.
Hot Pocket from Sadia really impressed me and now it's on the list of my quick meals at home, if I were to give a general score, it would be 7.0. A comparative note: For a Mc Donalds burger I'd give it an 8.0.
Final score: 7.0
Photos of my ten Hot Pocket: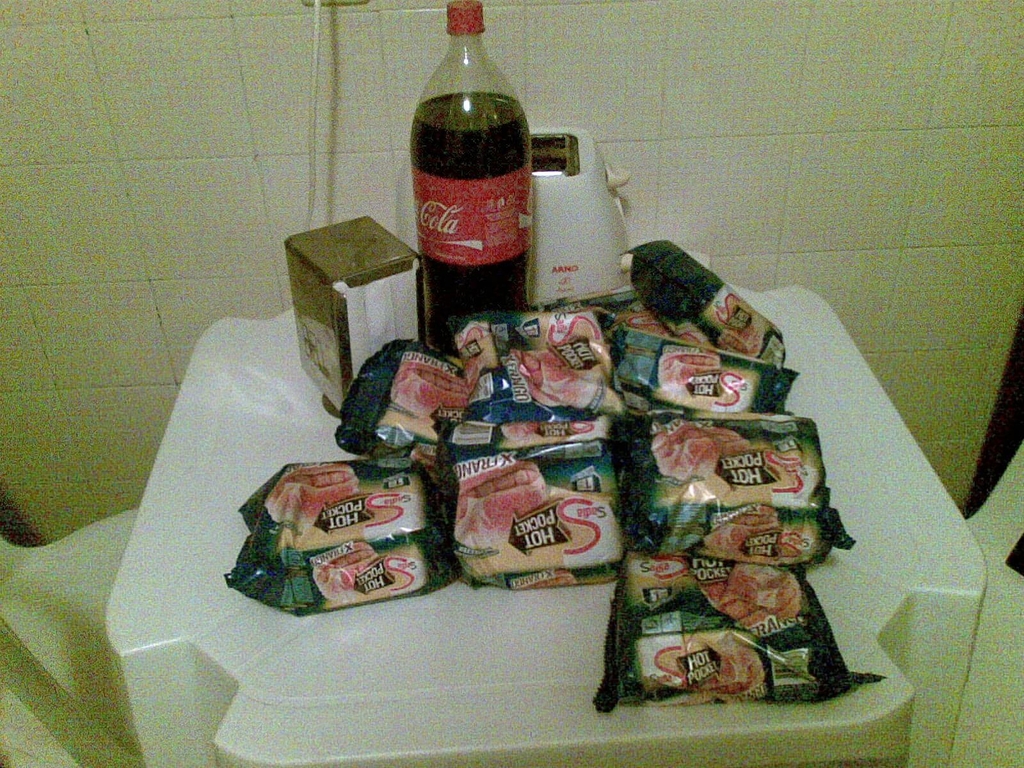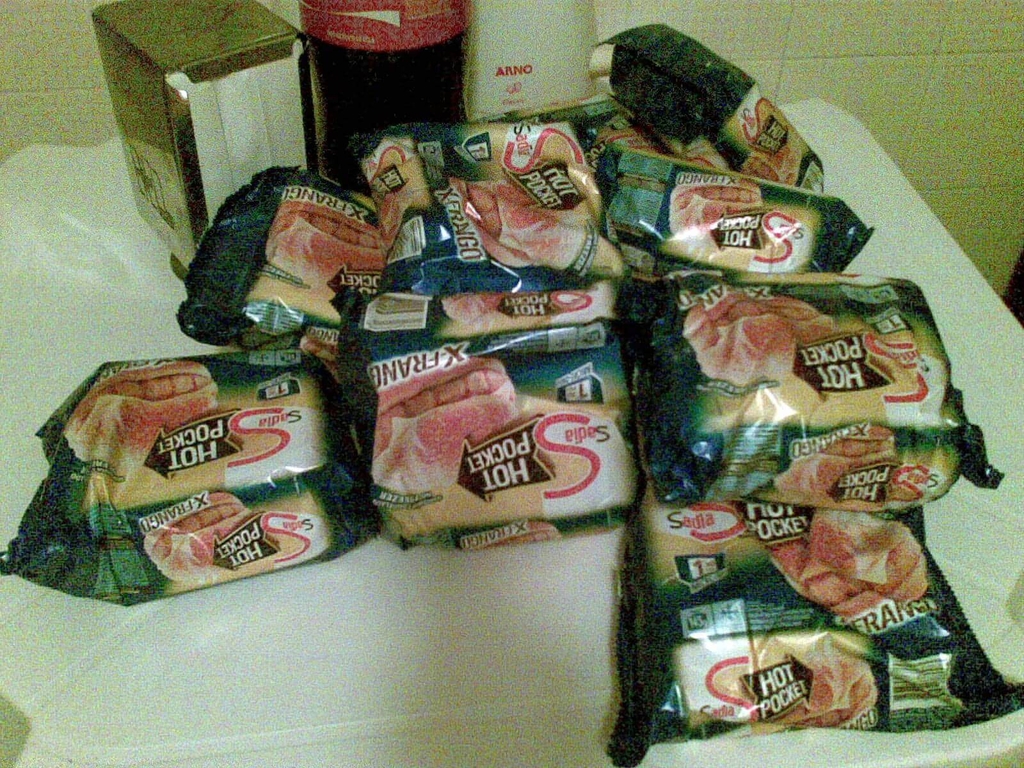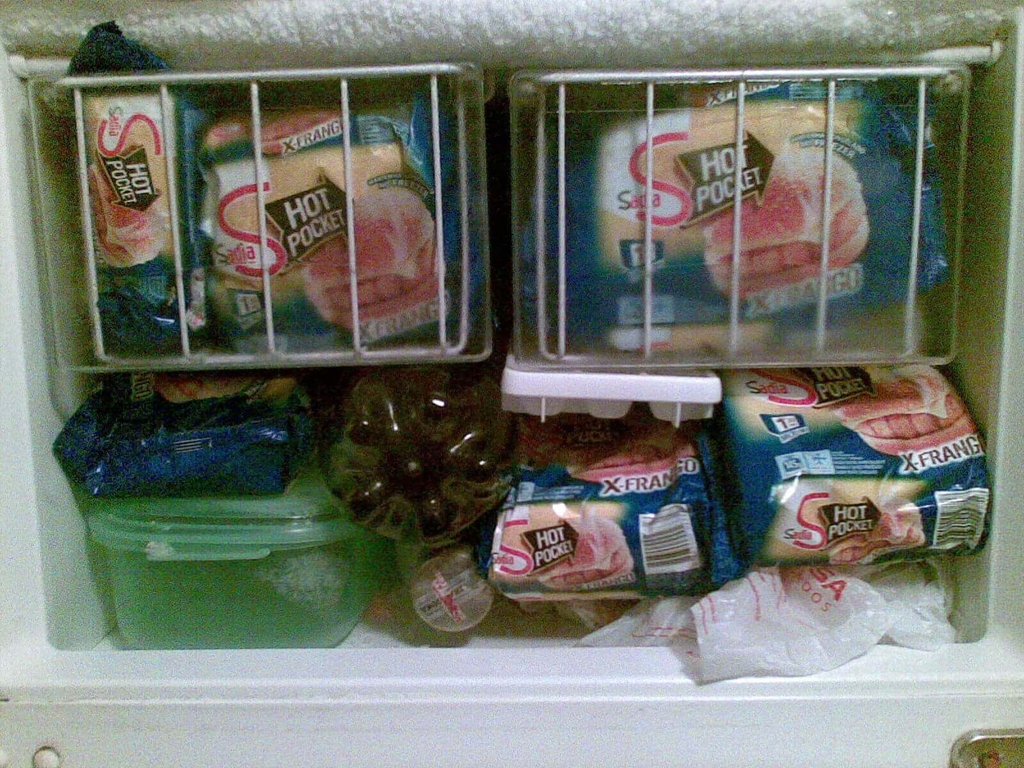 Hot Pocket commercial:
Tags: