A guide to cliff diving in Benagil

Written in September 2, 2021 - 🕒 4 min. read
Last month I traveled to the region of Algarve in Portugal, and for my luck, there were some awesome beaches for hiking, stone climbing, and cliff diving, and since my home city is full of beaches like these, it instantaneously felt like home for me.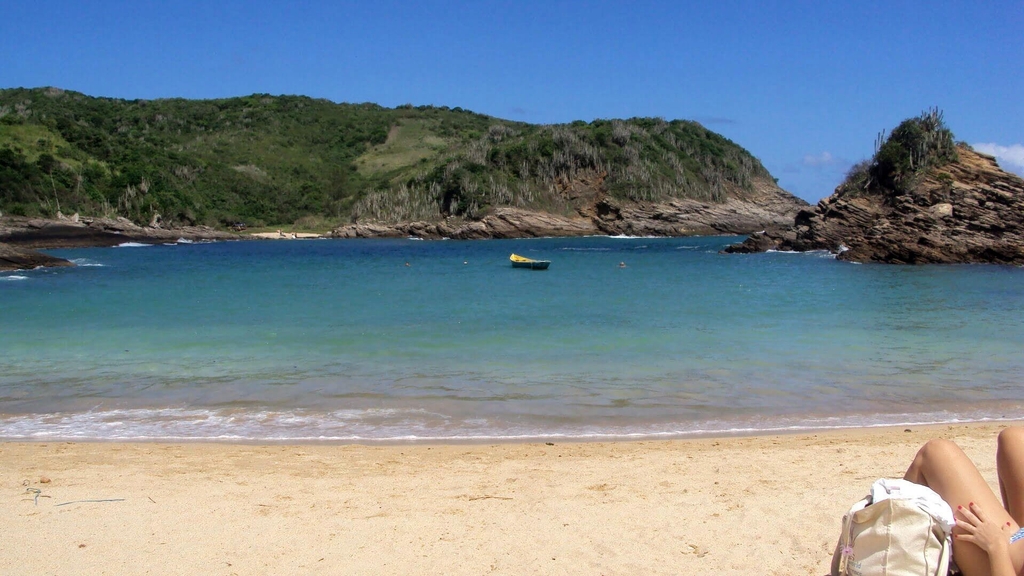 Carvalho Beach in Benagil
We went to a couple of places in Algarve, but the one I had the most fun with was Benagil, more specifically the Carvalho Beach, which is full of cliff diving spots.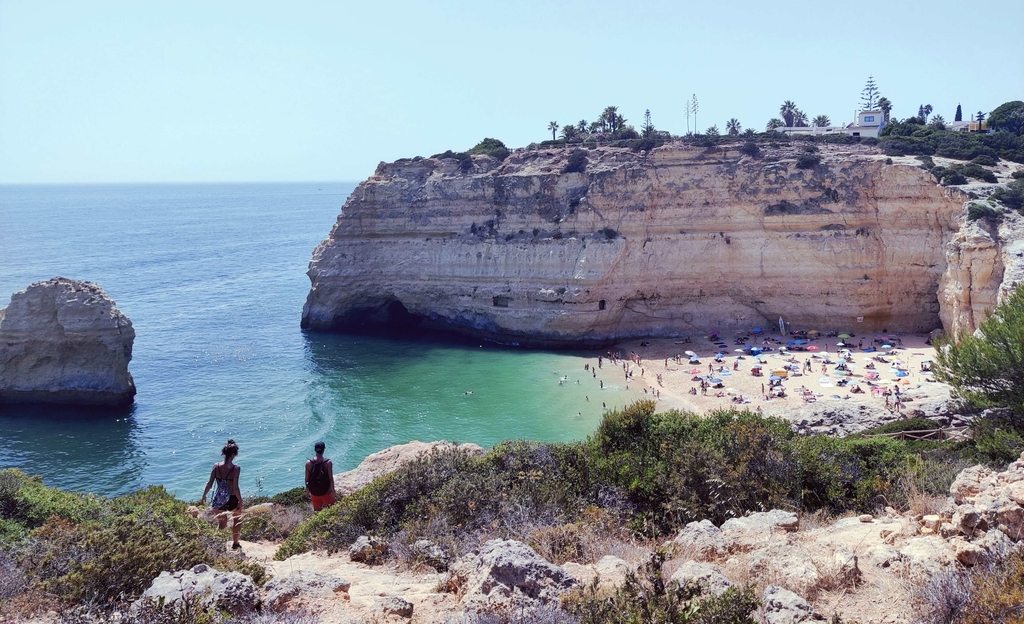 The Carvalho Beach has its name because it was a private beach for a captain called Carvalho, and it was only accessible by boat, but then some years later the government decreed that all beaches must be public, so captain Carvalho dug an entrance to the beach in the rocks so anyone could easily enter it.
I was a bit rusted with my cliff diving skills, but in the end, I was able to jump off almost all of them, and here are my tips on how to have a great time there.
Before following any of these tips please remember to respect your physical limit and be safe. You can get really injured if you don't know what you're doing.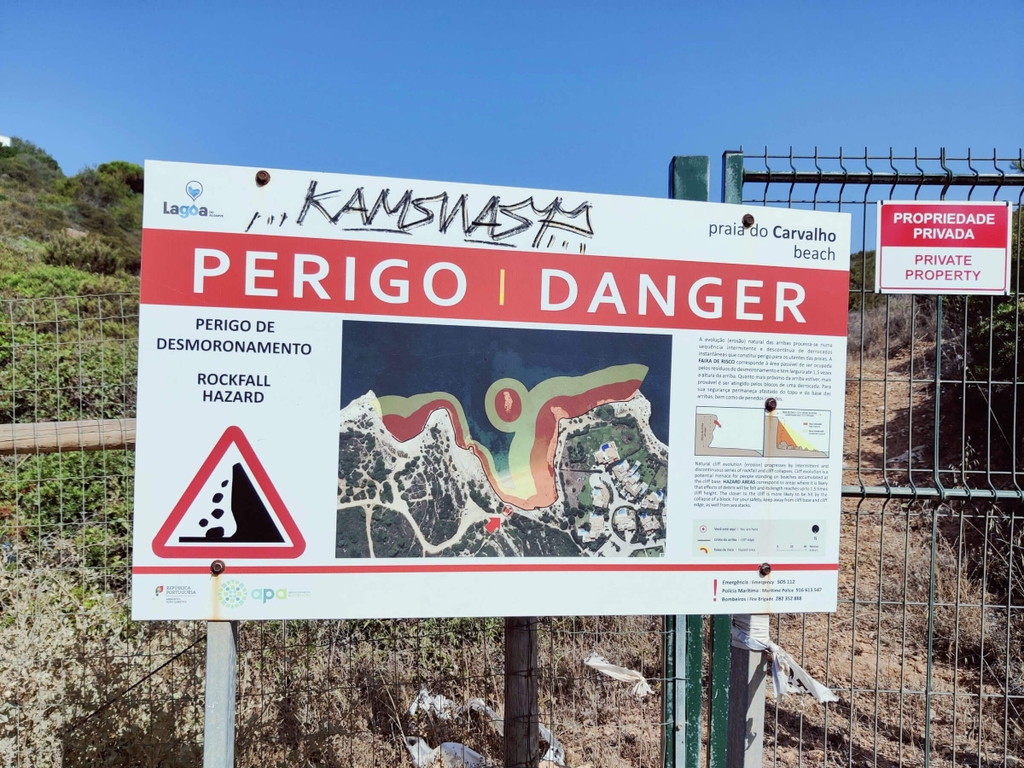 Look at the tides
Some cliff diving spots are only safe to jump when the tides are high, so keep an eye on the tides in sites like tideking.com.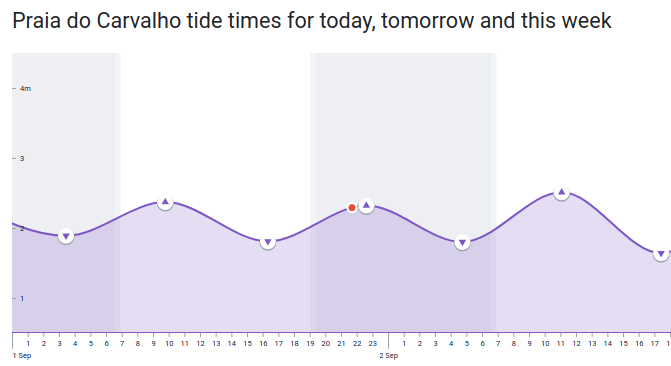 Another way to know if the tide is high, is by looking at the smaller rocks near the big rock in the middle of the beach, if you can't see them, like in the photo below, it means that the tide is good for jumping.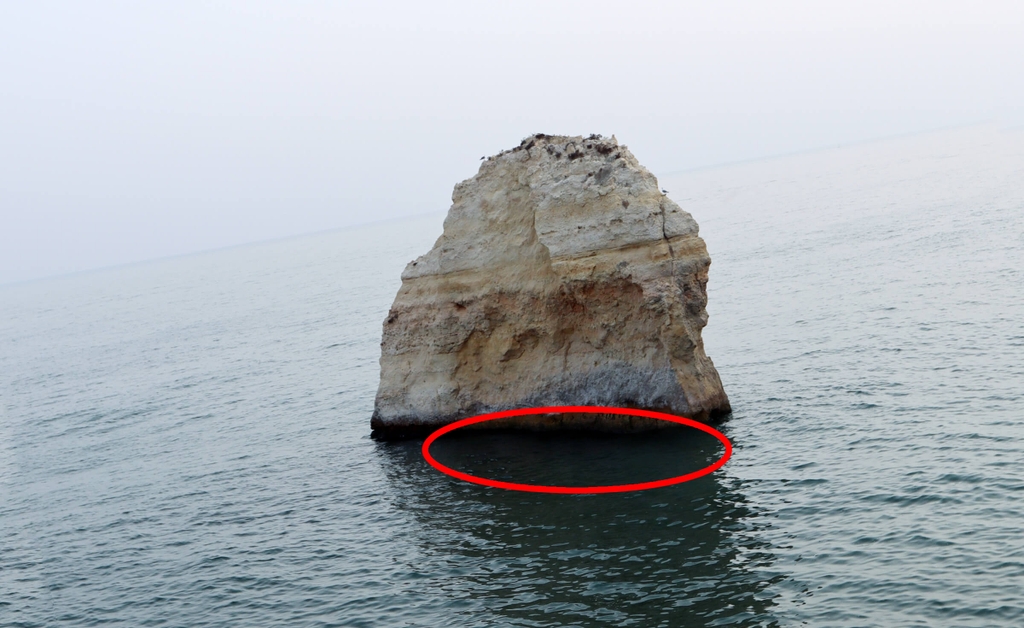 Get a pair of water shoes
I was there with either my bare foot or my pair of Havaianas and neither was a good choice, I could injure my foot while barefoot or have an awful fall with my Havaianas due it becoming slippery when wet.
I saw many people with water shoes walking freely on the cliffs, and I highly recommend you get some, they are quite cheap at Decathlon.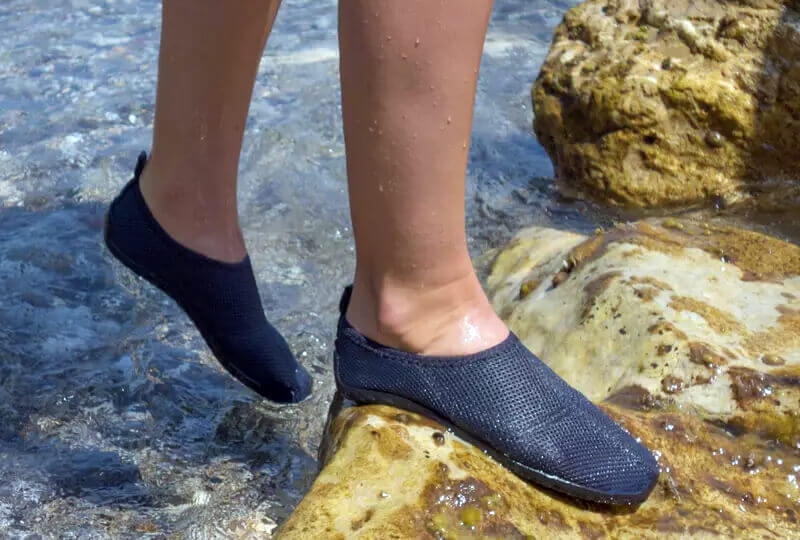 Another use for the water shoes is that they will protect you from the pain when diving from heights greater than 7 meters.
Finding the best spot
In my stay in Benagil I was able to see almost every possible cliff diving spot there, and with the help of Google Maps I have them highlighted for you.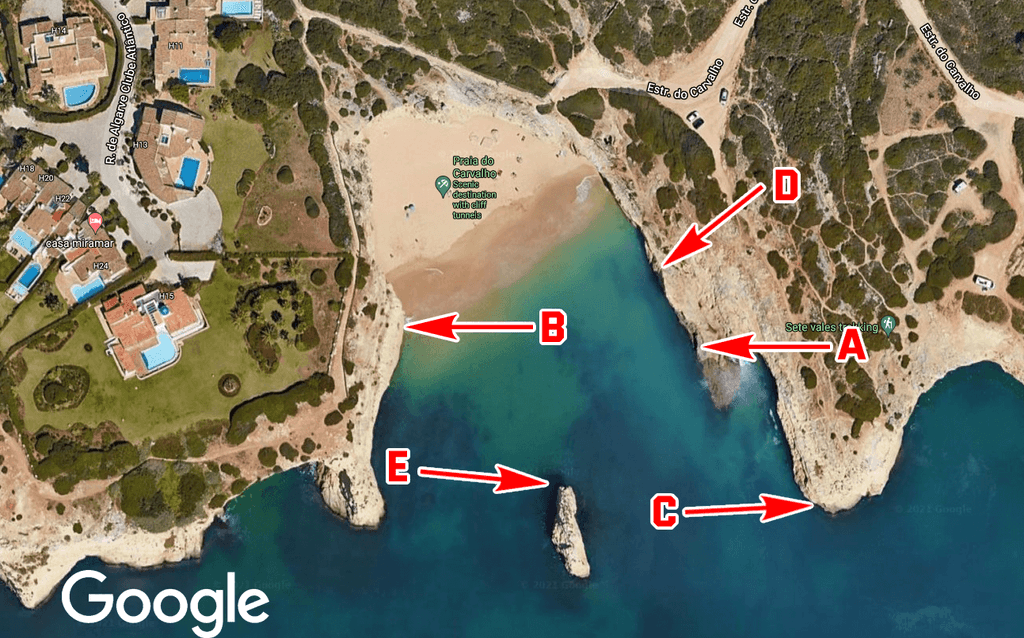 Spot A
This is probably the first spot you should try to jump from, and there are 2 different heights to jump from, one is 6 meters (1.1 seconds of fall) and the other one is 4 meters (0.9 second of fall).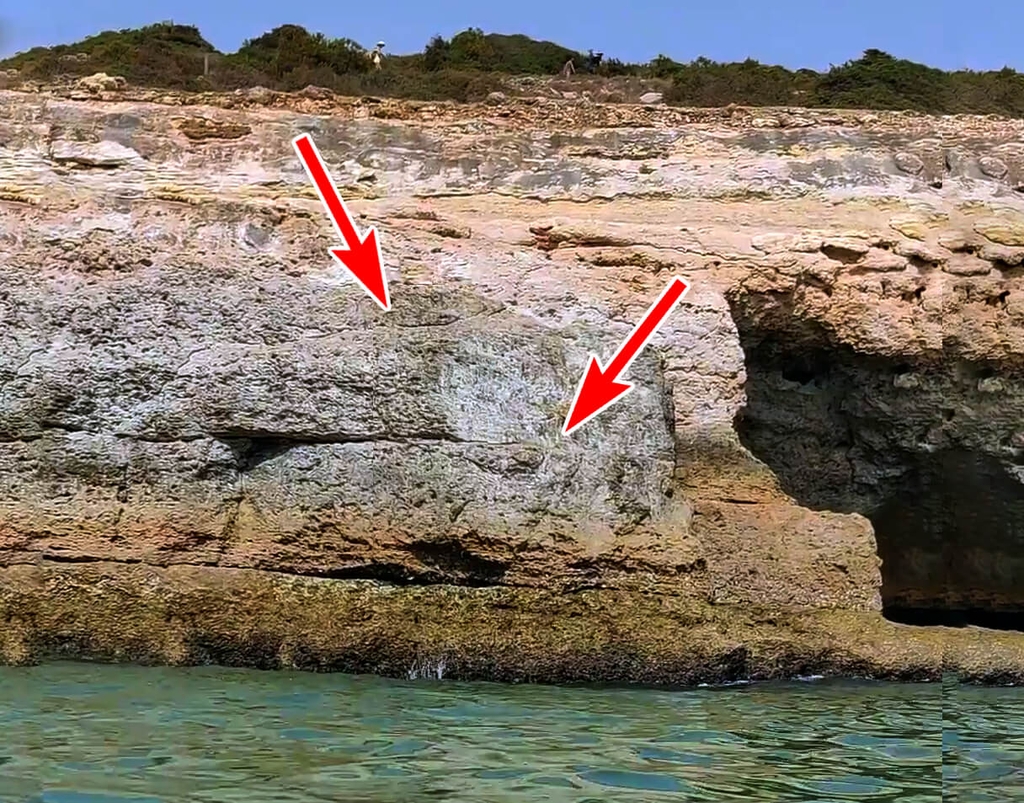 Both spots are deep enough to jump safely depending on how you jump. If you simply jump forward you should be fine, I haven't tried other variations like headfirst.
Spot B
This spot is 6 meters high (1.1 seconds of fall) and can only be jumped from on high tides, but also you shouldn't even try this one because there is a barrier blocking the entrance due to high risks of rockfall or injure when diving on low tides.
Spot C
This is the highest spot on the beach, at 12 meters high (1.5 seconds of fall), and I still can't believe I actually jumped from there.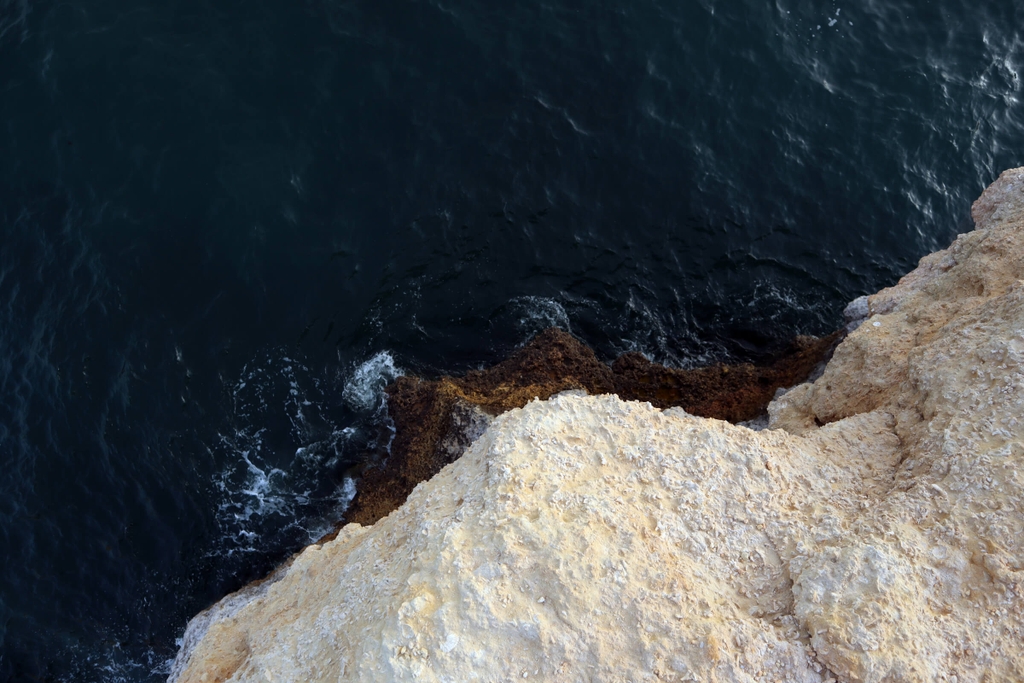 For this one, you will need to have your arms close to your body and your legs closed together, and wearing water shoes will highly decrease the impact pain you'll get on your feet.
I recommend you practice tucking in your arms and legs together on spot A before trying this one.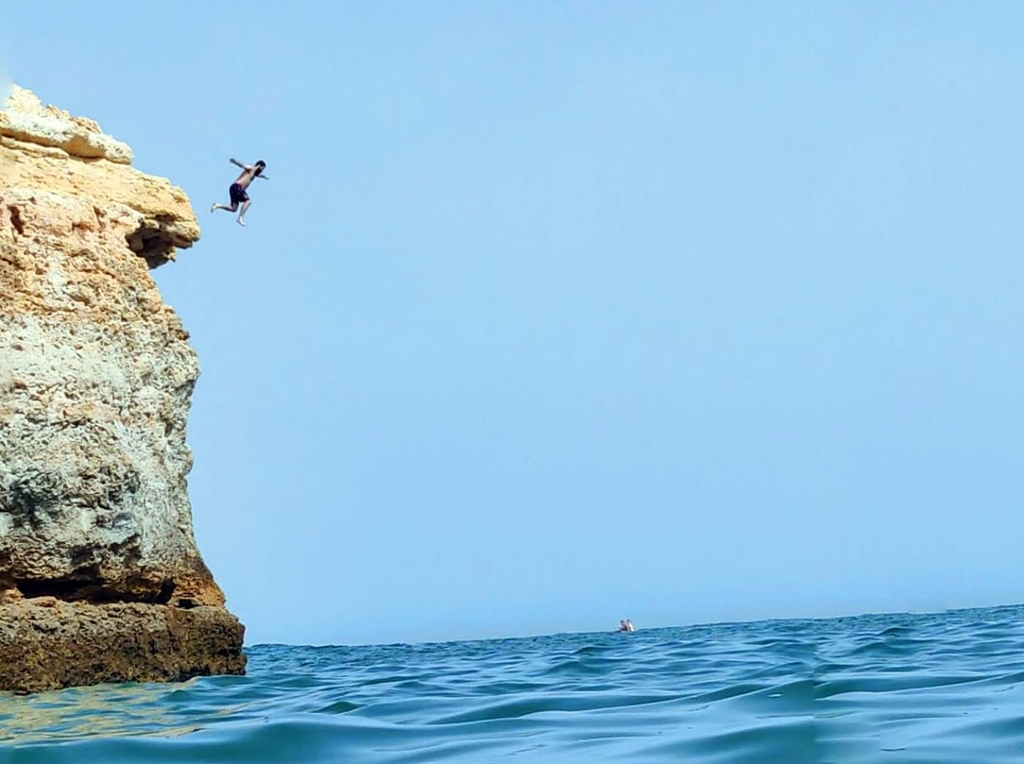 Spot D
This spot is 10 meters high (1.4 seconds of fall) and even with the high tide the water is not very deep, so it's highly dangerous, and you should avoid it unless you really know what you're doing, like the guy in the picture.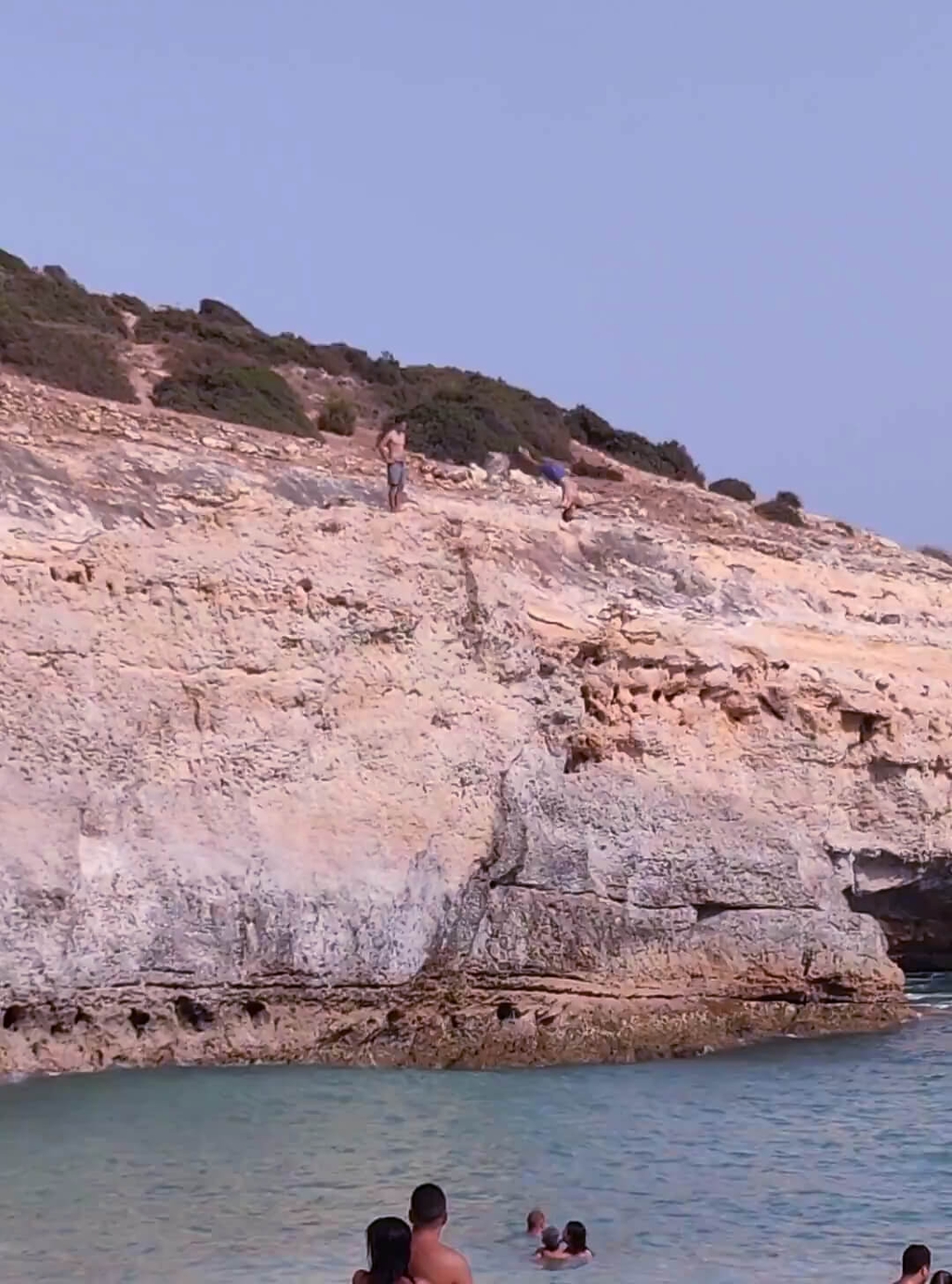 Spot E
This one I had no idea it was even possible, to be honest. I only found out about it on my last day there, and only because I tried to find videos about it on YouTube. This one will require insane climbing abilities.
It looks to be around 8~10 meters high (around 1.3 seconds of fall) and from swimming near that rock I can say there are a bunch of rocks underwater, which makes this jump super dangerous. Avoid it like the plague.
Final thoughts
I had a blast in Benagil and was able to break my own record of cliff jumping from years ago when I jumped off the Bufador in Cabo Frio.
If you are in Algarve for your next trip you should definitely give Benagil a try.
Tags:
---
Post a comment
---
Comments
E on 3/8/22
Thanks for this 🙏