Jirachi from Latamel event

Written in March 22, 2010 - 🕒 1 min. read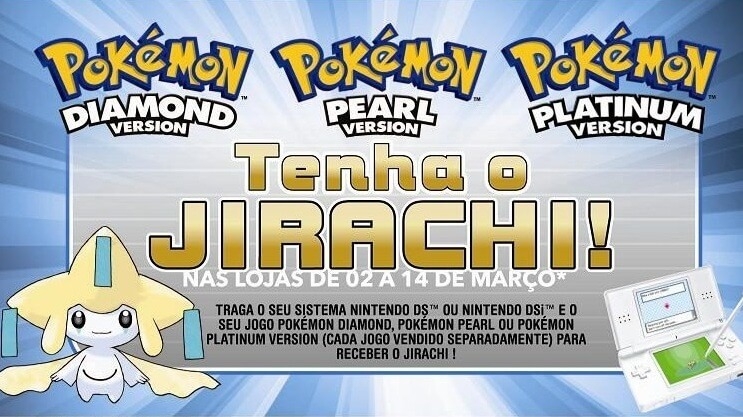 As you may already know, a special Jirachi distribution event took place in Brazil, organized by Latamel. It was beautiful, I went to the penultimate day of distribution, at Saraiva Mega Store in New York City Center - Rio de Janeiro. Once there, countless Pokémon fans talking, battling, exchanging Pokémon - The place was filled with Nintendo fans. I became friends with people there, we played a few games of Mario Kart DS while we waited for the Jirachi distributor to come back from lunch. As soon as he returned, I started turning on my DSi to get Jirachi! It was really cool !!!
I had the opportunity to speak with the Jirachi distributor, Diego. He explained that the starting point for this event to happen was Nintendo's contact with Latamel. That's right !! Nintendo has an eye on Brazil, interested in doing events, and as this was a success, more are yet to come! LET'S GO! To read more about the event, ** click here **.
Finally, I managed to do a mini-interview with Gabriel Teixeira, Pokémon trainer who has already won the Brazilian Elite Four. Watch the video below.
At the end of the event, I couldn't wait to go home and be able to accomplish everything that had happened that day. I can't wait for another Nintendo event. Thanks to João Felipe, for lending me his phone, so I can take a picture of Diego and for explaining to me how to get home 😃
See below a video of Jirachi being received, and some scenes from the event.
Tags: